The Best Doughnut In Portland Is Now In Los Angeles!

Doughnuts might be one of the most favorite pastry of all time. Its fluffy bread plus the sweet sugar topped or glazed in it makes it one delicious treat. Doughnuts are deep fried cakes, yes, it's a simpler and a smaller version of our regular cake. Its roots is still in earlier Middle Eastern Cuisine. It was said that the Dutch from New Netherlands introduced it to America as oliekoecken or oil cakes or fried cakes. Originally, doughnuts or donuts, re just dusted or rolled in sugar but nowadays we can see different toppings or fillings on our favorite donut shop.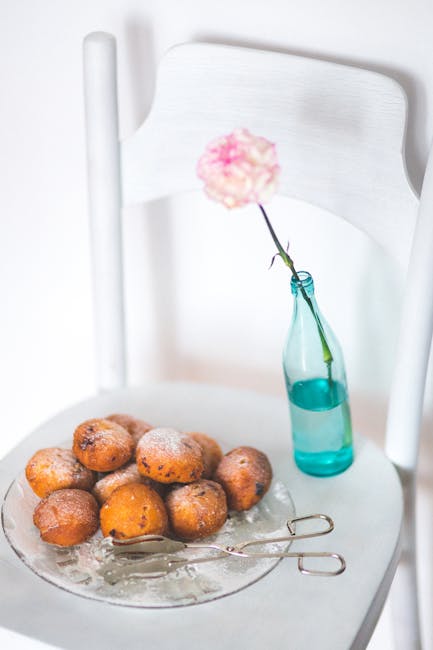 Donuts' form was not specifically round with a hole in the middle. Since this pastry's history goes back centuries ago, it was originally a fried pastry strips, then another form was the ball shaped donuts. As time passed by, holes were put on this pastry and it is the shape that almost all of us grew up seeing and eating. People nowadays became so creative as they were able to create donuts with different pastry form and eye catching toppings.


There are a lot of several donut shops nowadays and add to that are the donuts sold on coffee shops and on our favorite bakery. We can say that now donuts are not just reachable but will also have several unique appearance and taste. The only thing that will matter now is who or which store will be able to fulfill our cravings and will give us satisfaction. But hey, there is a new established store in Los Angeles that you might want to take a look at.

http://kindasillymommy.com/posts/voodoo-doughnuts-now-open-at-universal-city

The Voodoo Doughnuts, you read it right the name is Voodoo Doughnuts. No need to worry, this is not related to Voodoo dolls but it is as uniquely created as the doll. This shop was owned by friends Kenneth "Cat Daddy" Pogson and Tres Shannon as they always wanted to build a business together. You may find Voodoo Doughnuts in Portland Oregon, Eugene Oregon, Denver Colorado, Austin Texas, and now L.A. California. Isn't Los Angeles a lucky city to be able to have a branch of this very unique doughnut shop on their grounds! The shocking truth is, neither any of them knows how to make a doughnut! But how did they manage to make it work? They went to Los Angeles and met up with several doughnut master and learned about it from them. Though every pastry chef has their secret ingredients or techniques, the charm of these two made them reveal it to them, from proper handling to flipping and several other tricks had been taught to Cat Daddy and Tres. After this, they went back to Portland to build their Voodoo Doughnut shop which eventually became one of the best doughnuts in the world!
http://www.obsev.com/food/finally-voodoo-doughnuts-coming-los-angeles.html

Their bread are of different types, they have Raised Yeast Doughnuts, Cake Doughnuts and Vegan Doughnuts. Their raised yeast doughnuts are so fluffy that you might not be able to resist eating eat. While their cake doughnuts are so dense and rich in flavor, just like your favorite cake but smaller. Vegans won't miss out on this treat as well as its delight!
https://www.pinterest.com/pin/192106740335536449/

What makes Voodoo Doughnut the best is not just due to its outstanding taste but also due to its eye-catching and out of this world design. It might be usual for us to see donuts in different forms and sizes and on each occasion or season, there are new designs and colorful toppings that are being created. Well, in Voodoo Doughnut it seems like everyday is a special occasion as their donuts are really exceptional. Have you ever tried a doughnut with cereals on top or with bacon strips?! If not, you'll find it here and you must not worry if it might taste weird, well yeah, it might, but weirdly delicious! The shapes might excite you as well as they have a Voodoo doll and an ice cream looking doughnut. You might also be amazed with their Apple Fritter because the bread is with apple real apple chunks and cinnamon that is glazed. There are more shaped and designs that the store offers but take not that each store might have something different to offer or some might not be available in the store near you.

http://www.insidethemagic.net/2016/05/specialty-pastry-shop-voodoo-doughnut-expanding-to-universal-citywalk-in-los-angeles-in-time-for-halloween/

So what are you waiting for, go and visit their newest store in Los Angeles. You might be able to try their specials or their tribute doughnuts!