Your Thanksgiving Classics Just Became A Unique Ice Cream Treat
Thanksgiving is one of the most awaited holidays in every year. This is one of the best time to eat dinner as a family and not think of the stress of school and/or your work. Well, aside from that, during thanksgiving there are lots of delicious food served on the table waiting for you to eat them, isn't that exciting?! Just thinking of what meal will you be having for thanksgiving will already make you feel thrilled for that day to come. But there are foods that had been a thanksgiving tradition that we will be expecting to be present.
Turkey might be one of thanksgiving's mainstay. Though it's not the tastiest treat and not even the most affordable meal to serve, it is still being practiced to have it on the dining table during thanksgiving. But why did it became a thanksgiving symbol? Based on studies, Americans preferred to have large poultry for celebrations and birds could be slaughtered without a great economic sacrifice unlike other animals that can be used as farm helpers. Also, among other birds, Turkey is the most ideal for fall feasts. Turkeys born in the spring would spend about seven months eating insects and worms on the farm, growing to about 10 pounds by Thanksgiving. According to an article, the typical menu of turkey with gravy, stuffing, and plum pudding was popularized by Charles Dickens' A Christmas Carol, published in 1843 and widely read in the United States.
We are all aware that nowadays new food creations are out in the market. There are several more varieties of flavors and treats that are being produced. This thanksgiving, Turkey won't be left behind when it comes to having new variety. This is not just a new recipe for your roasted Turkey nor a new dish with Turkey as the main ingredient but an entirely new Turkey Treat. It is the Turkey Flavored ice cream. Yes, your favorite cold dessert is flavored with a thanksgiving symbol. This treat is sold by Salt and Straw every thanksgiving.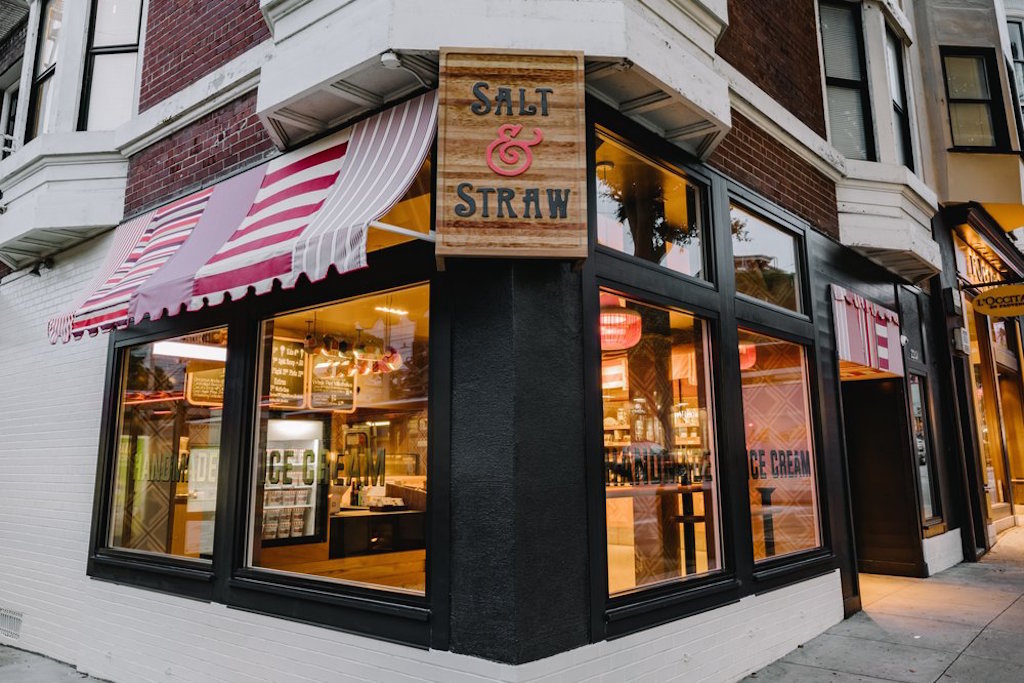 https://www.timeout.com/san-francisco/restaurants/salt-straw
Salt and Straw can be found in several locations in San Francisco and Los Angeles. The business started by its owner's dream of having his own ice cream scoop shop. Luckily, he have a cousin that is studying culinary and has been creating and testing different ice cream. His cousin eventually moved to Portland and became the shops head ice cream maker. Since then, they spent days creating flavors and new recipe for their ice cream. All the time, money, effort and experience brought them to where they are now. Their ice creams received great reviews from several food magazines already. What is nice about this shop is not just their creations but their kindness to their customers and the community.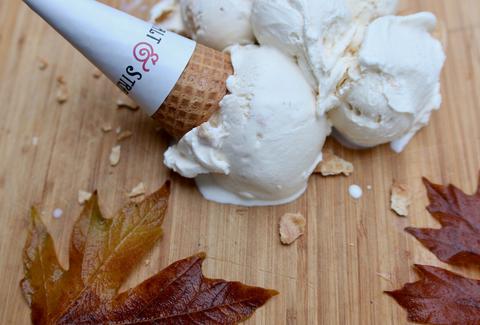 https://www.thrillist.com/news/nation/thanksgiving-ice-cream-salt-straw
During thanksgiving, the shop's Turkey ice cream is a must try. If you haven't tasted it yet, you'll be amazed of the flavors that were mixed together. The ice cream comes in a sweet and salty taste and while eating it, you'll be able to taste the flavor of your entire roasted Turkey. You'll be able to taste the caramelized onions, the Turkey's juices and the Turkey itself. Aside from that, you will also encounter some handmade Turkey skin brittle. It might sound weird but once you're at it, you might say that you have never thought that Turkey can be this good as a dessert! Isn't something you want to put on the table this thanksgiving for a change?!
https://www.pinterest.co.uk/jeninehartnett/ice-cream/
If you decide to buy some to serve this holiday, you might also want to try their other thanksgiving treat. Yes, they have more thanksgiving specials! This store really out done their creations! They have Buttered Mashed Potatoes & Gravy. This is one of the most savory treat according to the owner as of now. As the mashed potato were starched and mixed with their homemade gravy fudge. This ice cream is dense, creamy and tasty. They also have Spiced Goat Cheese and Pumpkin Pie that is worth trying. There's a few more holidays specials but if you're not into some adventure when it comes to food, you might love their classic flavors as well.
So, if you want something new, unique but a tasty dessert to serve this holiday season, go and grab your ice cream pints now. You'll not regret trying it out!
Enjoy your Thanksgiving Treat!