What it has to offer: Yosemite National Park

Do you love exploring nature and photography? Enjoys trekking, hiking and climbing? Well, Yosemite National Park is the best place for you! Located in spanning portions of Tuolumne, Mariposa and Madera counties in Northern California, you'll be able to enjoy the magnificence of Mother Nature and the beauty of life.

Yosemite is not just a plain valley but a sanctuary to human eyes. It is popularly known for its waterfalls but its span 1,200 square miles also embodies beautiful valleys, wilderness area, and several activities such as hiking, climbing and different winter activities. The strength of granite, the power of glaciers, the persistence of life, and the tranquility of the High Sierra may also be seen. Due to its beauty, visitation records last 2016 reached 5 million for the first time in history.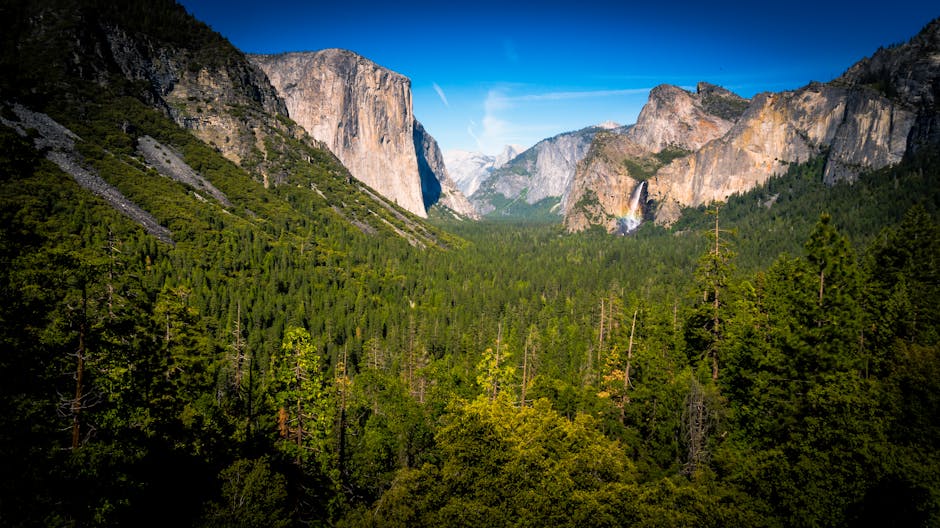 Yosemite is one of the biggest and least fragmented habitat blocks in the Sierra Nevada, and the park supports a diversity of plants and animals. The park contains five major vegetation zones: chaparral/oak woodland, lower mountain forest, upper mountain forest, subalpine zone, and alpine. Of California's 7,000 plant classes, about 50% is in the Sierra Nevada and more than 20% contained by Yosemite.
Since Yosemite spans a lot of portion, it contains several tourist locations and activities. Below, is a list of some of what Yosemite National Park has to offer.

1. Half Dome, a granite dome located in Yosemite Valley is a popular hiking and climbing. It is well known due to its distinct shape in which it was named after. It is rising at 5,000 feet above Yosemite Valley and 8,800 above sea level. It is considered as Yosemite's ultimate day hike- one thing you must not miss to do in your entire existence. If you'll be taking the Mist Trail, you will see the 300 meters worth of spectacular waterfalls at the bottom.

https://www.quora.com/What-is-it-like-to-hike-Half-Dome-in-Yosemite

2. Mirror Lake, is a seasonal lake in Tenaya Creek. It is directly located between the Half Dome and North Dome. Whenever the water in the lake is calm, it reflects the beautiful cliff surrounding it. Mirror Lake is the biggest swimming hole in Yosemite, so expect to find people of all shapes and sizes in this place. This lake is also Yosemite's easiest trail hike.

https://www.flickr.com/photos/bridgeport_mike/5184846846

3. Glacier Point, is the place where you can view Yosemite Valley, Half Dome, Yosemite falls, and the high country. This is a good starting and/or finishing point for any of Yosemite's popular trails. It is accessible by car from late May to October or November. But, from December to March skiers can enjoy this view after skiing 10.5 miles.
https://www.hikespeak.com/attractions/glacier-point-yosemite/

4. El Capitan, a vertical rock formation in Yosemite National Park. It is located at the north side of Yosemite Valley. The name El Capitan was formed by Mariposa Battalion when they explored the valley in 1851. El Capitan is composed of mainly granite. This granite standing stone extends about 3,000 feet or 900 meters from base to summit in its tallest face. It is also considered as the most photographed and contains ultimate challenges for climbers.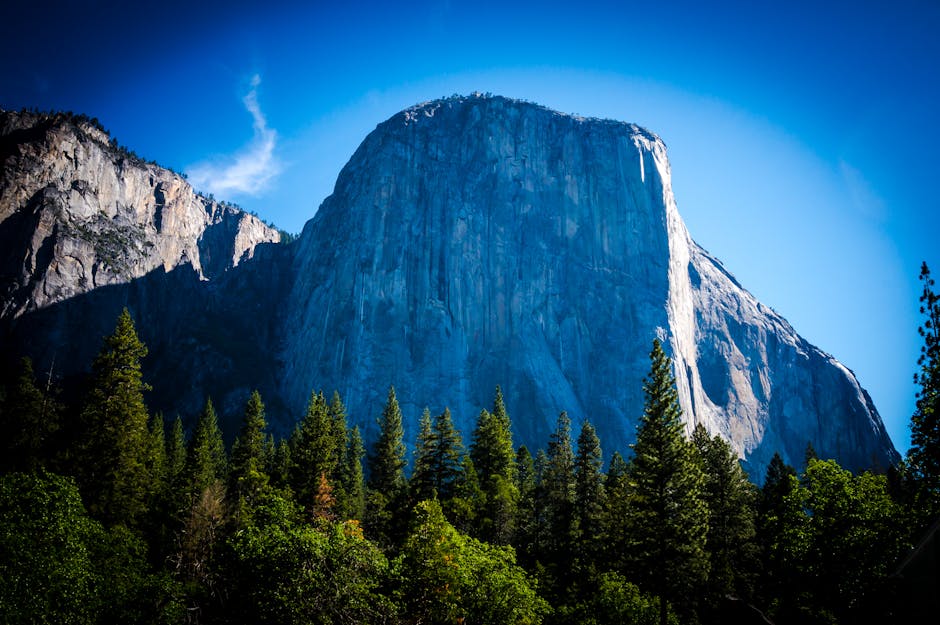 5. Vernal Falls is considered the most loved by camera in all of the falls in Yosemite National Park. It is 400 feet from the peak to the rocks and streams below. It might not be as tall as the other falls in Yosemite, it is considered to be the strongest and widest in the park. Vernal Fall is bordered by a rock staircase that may help hikers to easily access the various parts of the fall and the trails on foot. If you want to walk to the base of the fall, the most accessible hike contains the Vernal Fall Footbridge.
https://www.pinterest.com/pin/572097958900005282/

6. Tuolumne River runs for 240 km through Central California, from the high Sierra Nevada to link the San Joaquin River in the Central Valley. In Tuolumne Meadows, the Tuolumne River sustains the higher slopes of mountains and situated river banks. Like other rivers in California, it is also dammed several times for irrigation an generation of hydroelectricity.
https://www.oars.com/blog/meet-oars-california-manager-chris-moore/

7. Yosemite Valley is a glacial valley located in Yosemite National Park, mainly in the western Sierra Nevada Mountains. Though the valley is only seven miles long and less than a mile wide, it showcase a wonderful scenery that will really rank higher than other destinations. In this valley, numerous activities may be done as well. Tourists may rent or bring their own bike and cycle along the paths of the valley. Rafting may also be done in the Merced River. There are activities for your little ones as well, like the outdoor watercolor workshop.
https://www.thephotoargus.com/yosemite-valley-photos/

These are just few of the beautiful spots in Yosemite Park. You'll surely go home with not just a wonderful experience but also with Instagram worthy photos. So, why wait? Go and visit this reach and picturesque gift of nature!