A Cook Your Own Food Restaurant Is In San Jose
People love eating on restaurants for the delicious food and service that it gives. They usually let you sit down on a comfy chair and a table fit for the number of people who will be eating. Then, they will give u the menu wherein we can choose the meal that we want and by the time we have decided, the waiters or servers will get our order. Once the meal is well plated, they will serve it to us and that's the time when we enjoy our meal. This is the usual restaurant scenario. The menu already states the cooked meal that the restaurant can do. The fact that you do not have to go through chopping, sauteing, grilling, or simply cooking your food might be the reason why some chooses to eat out. This might not be on a regular basis but on days that they feel lazy to cook or they are out of the house and did not pack some food with them. Isn't it nice that there are some times that you'll just sit down and wait for your meal?
But, what if you decided to go out and the restaurant you've entered will let you cook your meal?! Yes, they will let you do almost everything! You will choose the sauce, meat and how you will be cooking it. But, no worries, no more vegetable chopping or peeling as they have done it. Wouldn't that be shocking?! Others might think that they wouldn't want to try that place because they went out and will be paying for the food and the service so why would they still cook it?! But hey, there is really a place in California that is doing this and their customers love it! Well, it may be odd but isn't seeing your food cooking on top of your table exciting? Seeing how well done it is and being able to customize the flavor might make your dream of becoming a chef come true even for just a short time. But if you're afraid that the taste might not be good, no worries, they made sure that almost everything will complement each other.
https://www.tripadvisor.com.ph/Restaurant_Review-g33020-d10546263-Reviews-Q_Pot_Korean_BBQ_Hot_Pot-San_Jose_California.html
Curious on what this place is and where you can find it? Well, Q Pot Korean Barbeque and Hot pot is the name of the place. The name already states where it came from so now you might have an idea on what type of food can you find in here. This restaurant is located at 1610 E Capitol Expy, San Jose, CA, so if you're driving near the place, you might want to try and visit it! Aside from the fact that you'll be the one to cook your food here, this is also an All-You-Can-Eat restaurant so you'll surely get out of the place with a full tummy.
https://www.yelp.com/biz/q-pot-korean-bbq-and-hot-pot-san-jose
Once you enter the restaurant, the waiters will give you their menu but this menu only has a list of meat and vegetable you can choose from. This might not be your regular menu but they really have a lot of items to choose from. Well, since it's All-You-Can-Eat, you might be able to try everything if you won't get full fast. It will also be up to you if you want to grill your food or boil it in the soup. No worries, the soup is already well flavored and is really tasty! In whatever way, or you may also do both, each piece of met or vegetable will surely be delicious.
https://www.tripadvisor.com.ph/Restaurant_Review-g33020-d10546263-Reviews-Q_Pot_Korean_BBQ_Hot_Pot-San_Jose_California.html
Having the chance to cook your own food will reduce the complaints of having an uncooked meat or too soft vegetable on the table. You may decide on the level of tenderness of your meat and the crisp of your vegetable. If you think your meat is still uncooked, just let it on the top of the grill and eat it whenever you think it's ready. Well, aside from meat and vegetable, they also have a wide variety of sauces. So, if you're not into too spicy food but your companion loves it, you may have the same meat and vegetable but a different sauce.
https://www.tripadvisor.com.ph/Restaurant_Review-g33020-d10546263-Reviews-Q_Pot_Korean_BBQ_Hot_Pot-San_Jose_California.html
This place is perfect for groups as you may see everyone becoming so active when cooking their food. It is also good for kids as it will make them want to eat more because they were the one you made their own food. Plus, you may stay as long as you can still eat and does not have to pay a large amount just to be able to try everything! This is a great fit if you want some catching up with your friends! You may cook, eat and chat as long as you can!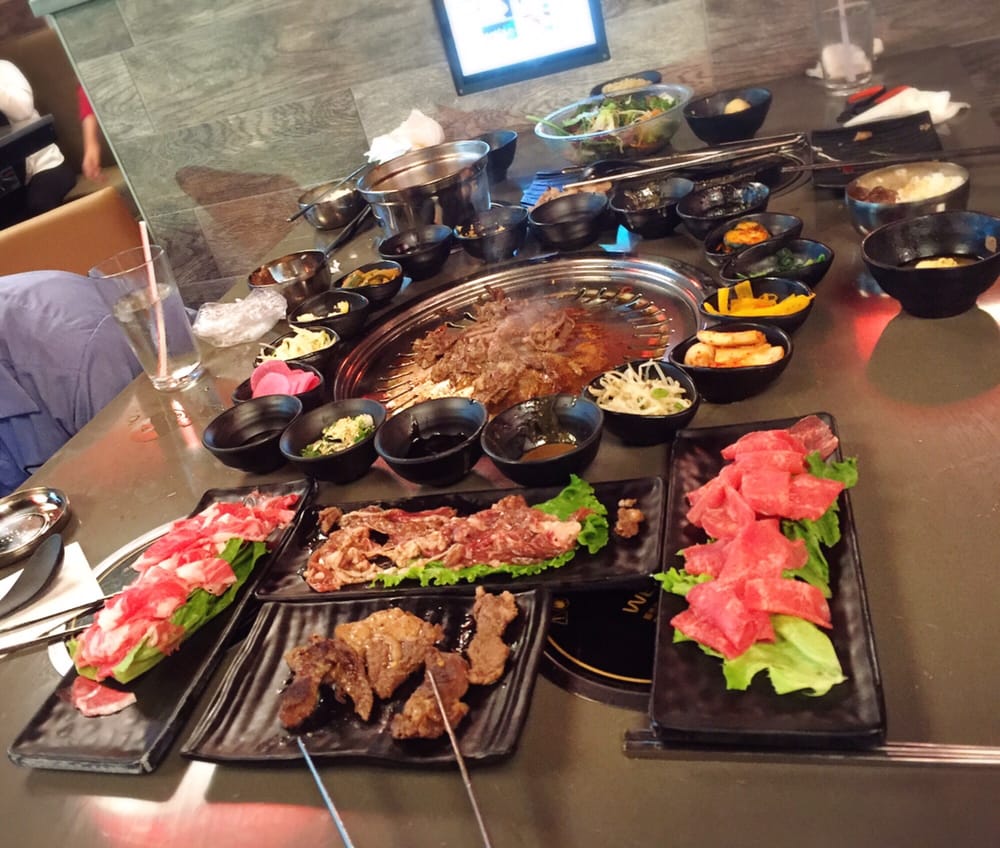 https://www.yelp.com/biz_photos/q-pot-korean-bbq-and-hot-pot-san-jose?select=DuThrhNud7-PUTep_lyIWw
Cooking your own food in a restaurant might not be ordinary but it is really exciting. So why not try it out?! Make sure to bring a companion with you so you can have someone to enjoy cooking and eating with!