8 Most Magical Places to Spend Christmas in California

Christmas is the best time for us to spend with our loved ones. Almost everyone is on break at school and on their jobs. This season also brings a calm and cold breeze that seems to be telling us to stay with our family to feel the warmth that each gives. This is the best time to catch up with them and talk about what happened to them the whole year. Some choose to spend this season at home while eating good meals together, opening gifts one by one, drinking wine or beer, playing games and having some chats over the fireplace or while having barbeque. But some chose to spend it out of their house, either by having some road trips to different places, staying in in a different city, going to parks or checking in on the top hotels around.

In choosing a place to spend Christmas at, we try our best to look for the best place that the whole family will enjoy. For long visits, we try our best to look for the most comfortable place to stay and with several activities that can be enjoyed. For those with shorter vacation, they prefer a place with something eye catching or picturesque that may mesmerize and will give additional Christmas vibe to everyone.

Well, since we all want our Christmas to be magical, we have listed some place where you and your loved ones can spend the holidays at.

1. The Mission Inn
https://highlandernews.org/5865/the-20th-annual-festival-of-lights-illuminated-downtown/

The Mission Inn is one of the most famous hotels in Southern California. Aside from that fact, the hotel has a yearly holiday treat to its guests and the people residing nearby. This was called The Festival of Lights. This is really one festive event as the whole place is filled with Christmas lights! There is no dull place on this hotel this season. You can also walk around the hotel and see more decorations. Aside from that there is a small ice skating rink and festive food on the place that you'll surely like.

2. Newport Beach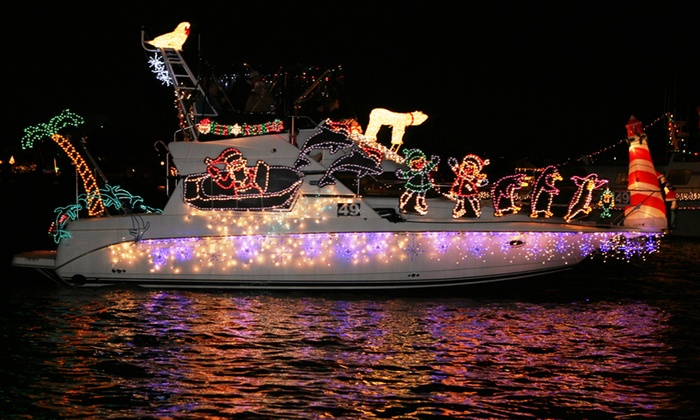 https://www.groupon.com/deals/newport-landing-20

In Newport Beach, you will be able to experience one of the best holidays in the United States. Why? You might have never seen a floatilla like what the place has. Newport Boat Parade is really not your normal parade. Tons of people participate in this event by designing their yacht and join the four day parade. You may see all of the participants really do their best to make their boat stand out no matter how much it cost, the joy that it will bring is what matters most.

3. LA Zoo Lights
https://www.conejovalleyguide.com/welcome/la-zoo-lights-holiday-light-display

This is one unique Christmas destination as your normal day zoo will turn into a field of lights! Since the place is really large enough, there are a lot of things to explore and discover. All walkways is lightened up and aside from the lights there's music and water show as well. You'll really be delighted with all the things you'll see around.

4. Solvang
https://santabarbara.macaronikid.com/articles/5834c9444ab3a1dd62c234dc/solvang-celebrates-julefest-this-december

Solvang is a historic little Danish Town. You'll find it 3 hours along north of Los Angeles. It is a great place to stop by when you are driving along Highway 101. You might not just want to stop by, you might like to stay for some days when you see how wonderful the place is. Even though it's not holiday, the place looks awesome and during the holidays, the place looks North Pole but without the snow.

5. Palm Springs
http://www.welikela.com/robolights-holiday-display-palm-springs/

Palm Springs has Robolights wherein 8.4 million of lights displayed on a 4 acres land in the town. Aside from lights, you might see some strange things that may interest you. This is what makes the display one of a kind since the attractions here are mainly strangely looking and made statues that are truly impressive.

6. Queen Mary
http://www.westcoaster.net/home/2017/11/07/queen-marys-chill-announces-2017-season-ns2me

Right next to Queen Mary you'll find a winter wonderland called Chill. The place is really amazing as they have new themes each year, so even if you visit the place year after year, you'll still be seeing something new on the place. But, they still have their yearly attraction, a giant horse, ice tubing and ice skating a North Pole village. The place is also lighted up will Christmas lights to enhance the Christmas feels of the place.

7. Anaheim
https://www.pinterest.com/coletteb8/talk-disney-to-me/

Disneyland's Christmas Fantasy Parade is always something to look at for every year. Well, even if the parade is not starting yet, the place is already festive. The decorations and Disneyland's natural beauty is truly a magical sight. It's like bringing you on your greatest childhood dream.

8. Pershing Square in Los Angeles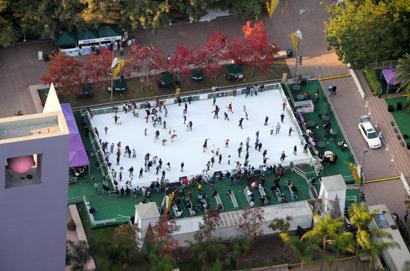 http://www.ladowntownnews.com/news/downtown-to-get-second-winter-ice-rink/article_98865d87-965e-546a-a5dc-408f7758b507.html

If you do not want to go out of the city, no worries, you'll still feel the winter magic as a vast ice skating rink is built right at the center of Los Angeles! Yes, around the towering buildings is a place where you can skate around on cold ice! This place is really amazing because even if snow is something that is not existing in Southern California, this rink will make you feel that it does! It is a good place for friends and family to hang out!

We hope that everyone will enjoy the holiday season whether out on an amazing destination or staying at the comfort of your own home with the family.