Food is every human being's primary need. We all need to eat so we can gain enough energy and nutrients to survive. But, let's admit the fact that this need can also be a "want." This occur every time we desire to eat something or somewhere in particular- well, that can be most of the time. We can't blame you for doing so because there are really a lot of meals to choose from and places to eat at.
Since food can be both a need and a want of every human being, this also became one of the best business to venture in. It's critical but it's not that prone to bankruptcy unlike other businesses. It's critical because you want to make sure that what you bring in to the table is something safe and worth coming back for. Each bite can affect the human body so there are a lot of certificates and permits you need to have. But because everyone needs to eat, nevertheless you can have customers daily and if you want to stay long in this business, make sure that every meal is delectable and memorable.
Here in California, there are a lot of restaurants that survived the test of time. There are restaurants that had been in the business for almost two centuries but is still a local favorite. This places has been a part of several people's special and memorable events. So, if you want to travel back in time and experience what your great grandparents had experienced, then it's time to visit these places. To help you out, we have list down few of the longest running restaurant business in the state.
http://www.themenupage.com/restaurant/Tadich-Grill/895/0
Tadich Grill is California's oldest restaurant. So if you are planning to try authentic and traditional San Francisco food, then this is where you should go. But, did you know that the name Tadich Grill only started in 1912. It's original name was New World Coffee Stand and it was established in 1849. The change in ownership brought about the change in name. And due to some circumstances it was destroyed, rebuilt, moved and has been in its current location since 1967.
https://www.theoldshipsf.com/
The name of this restaurant holds its amazing beginning. This was named as "Old ship" simply because it was originally built from an abandoned Gold Rush sailing ship in 1851. Now, this restaurant can be found in an old-school building in San Francisco. This is a go to place for those who wants some draft beer to go with their meal. This will really give every veteran Goosebumps.
https://www.mercurynews.com/2018/01/25/brisbanes-7-mile-house-celebrates-its-160th-anniversary-again-heres-why/
This restaurant is in its 160th year. It started in 1858 but not as a mile house. It was first constructed as a toll gate approximately seven miles from Portsmouth Square. Pub grub inspired by Italian & Filipino recipes served in a lively hangout that is in its original location until today. This place has a witness to some of San Francisco's more colorful, albeit sometimes notorious, moments in history.
https://www.tripadvisor.com/LocationPhotoDirectLink-g60713-d368847-i56562256-The_Old_Clam_House-San_Francisco_California.html
This restaurant started in San Francisco in 1861 and has been in the same location until now. This is one of the city's oldest restaurant and the oldest one when it comes to seafoods. It was able to withstand the changes in the city and all the calamities that it went through. So, if you are looking for great clams, chowder, crabs & a signature cioppino in Bayshore Blvd, this is it. The place is classic, simple and will truly show you its history.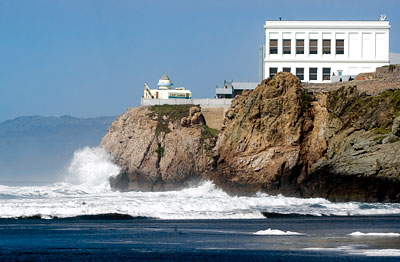 https://noehill.com/sf/landmarks/poi_cliff_house.asp
The Cliff House is one of the crown jewels of San Francisco's Golden Gate National Recreation Area. It might one of those businesses who was able to survive even after several rebuildings and relocations. In 1909, it was moved to spectacular cliffs overlooking the Pacific Ocean which is still its location today. The amazing view, the classy interior, the high ceiling and lmost everything about this place is worth coming back for.
https://www.tripadvisor.com.ph/Restaurant_Review-g33045-d468912-Reviews-Cold_Spring_Tavern-Santa_Barbara_California.html
This place was originally built as a stagecoach waystation in 1865 and was only established as Cold Spring Tavern in 1886. The original structure is believed to have been built in 1860 and included the Long Room, RV Room and Kitchen. Today, this is an antique-filled, mountainside Western saloon serving local wine & American fare. The place will give you a rustic feel, from inside out.
https://insidescoopsf.sfgate.com/blog/2012/07/25/where-to-find-the-best-sand-dabs-in-san-francisco/
Previously known as Burlingame Oyster Company, this started when Michael Bolan Moraghan, began selling fresh oysters at a stall in the open-air market at the base of California Street and eventually became popular in town. In 1936, the name was changed to Sam's Grill & Seafood Restaurant when it was purchased by Frank Seput. It has been in Bush St, San Francisco from 1946 up to this day.
https://www.onlyinyourstate.com/maryland/haunted-restaurant-md/
The Union Hotel and Restaurant started in 1852 and it has been open for almost 160 years. It is one of the coziest and simplest fine dining restaurants you will find. The place it not as modern as others because it maintained its glass art window pieces and the wooden chairs and tables matched it pretty well. The waiters are in colonial attire to add to the atmosphere of this place serving American fare.
https://insidescoopsf.sfgate.com/blog/2012/07/05/fior-ditalia-poised-for-comeback/
This restaurant has been rebuilt and relocated a lot of times. It began in 432 Broadway and situated there from 1886 to 1893. Then moved to 492 Broadway from 1893 to 1906. After that it was rebuilt in 492 Broadway and stayed there from 1907 to 1930. But then again in transferred to 504 Broadway from 1930 to 1954. Then to 601 Union Street from 1954 to2005. And lastly in 2237 Mason Street in 2005 up until today. This restaurant is serving classic Italian fare, cocktails & wine.
Saugus Café
https://la.eater.com/2017/9/26/16368772/saugus-cafe-santa-clarita-newhall-oldest-restaurant-los-angeles
This community eatery is the longest operating restaurant in Los Angeles County. It started in 1886 and has served meals for several legends like President Theodore Roosevelt, Clark Gable, Gary Cooper, John Wayne, Charlie Chaplin and more. This place is an old-school diner with a retro vibe & a backroom cocktail bar. Also, it is serving American comfort meals.
Spenger's Fresh Fish Grotto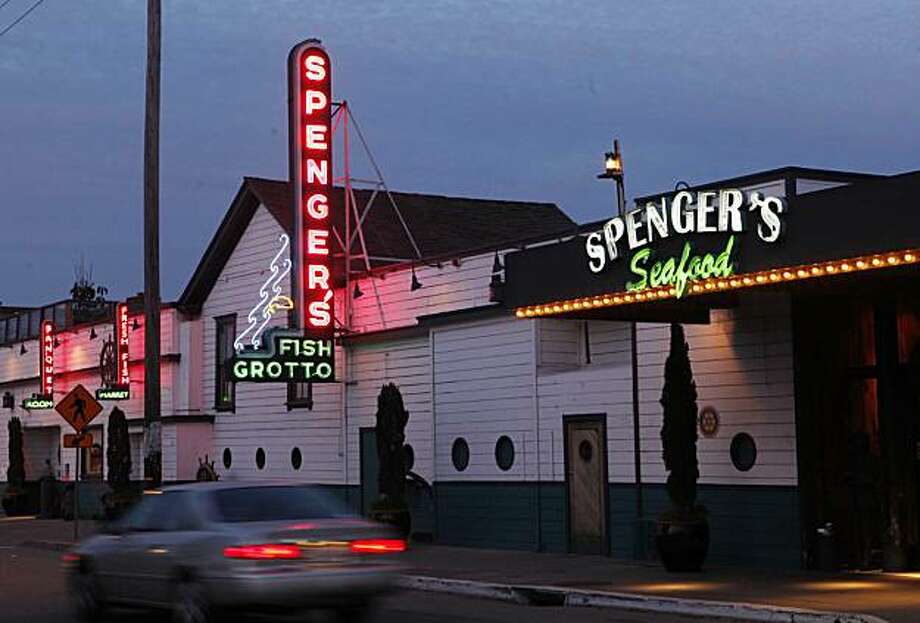 https://www.sfgate.com/thingstodo/article/Spenger-s-Fresh-Fish-Grotto-Berkeley-2300014.php
This diner started in 1890 and can be found in Berkeley until today. This place will give you that sailor feeling as its in interior is filled with large fish and other sea creature as decorations. The menu also matched this place as they serve delicious seafood treats. This place was known in town due to its happy hour.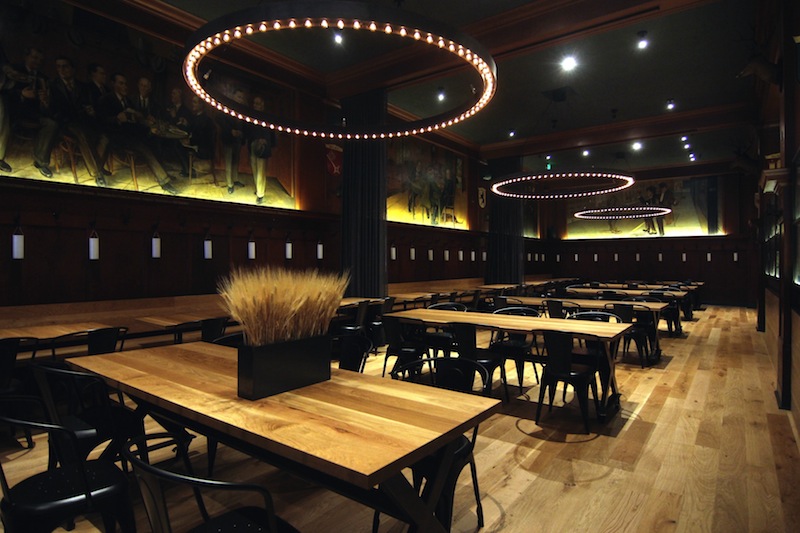 https://www.sfstation.com/2014/05/13/schroeders-german-beer-hall-financial-district/
This restaurant withstand the test of time as the original restaurant burned in the 1906 Earthquake & Fire but it was rebuilt at its current location shortly afterwards. The interior of this place remained simple and great for hanging out. But, it's large circular lighting is something that will surely pull you in. This place is a German restaurant with boot-glass beers, Oktoberfest parties & more.
https://umamimart.com/blogs/main/duartes-tavern-bay-area
This restaurant hold the tagline "Were Friends Meet" because it is really a cozy place to spend time with your friends and meet new people as well. This started in 1894 and has been in its location in Pescadero since then. Duarte's Tavern offers American country cooking, spiced by the Portugese roots of the Duarte family.
http://frasinetti.com/restaurant/
This winery was founded on the southern edge of Sacramento, California in 1897. And from the original winery arose a restaurant. This restaurant's menu includes such entrées as Rib Eye Steak Gorgonzola, classic pasta dishes, Chicken Ravioli, fresh fish and Chicken Scallopini. Of course it still showcase its finest treasure- Wines.
https://www.tripadvisor.com.ph/Restaurant_Review-g32825-d680097-Reviews-Watson_Drug_Store_and_Soda_Fountain-Orange_California.html
Formerly known as Watson's Drugs & Soda Fountain which started in 1899. With all the laws passed regarding soda and drugs, it changed its name to Watson's Soda Fountain & Café. This has been popular with it being a family-friendly eatery that offers a retro vibe & menu of American favorites including ice cream treats and other comfort foods.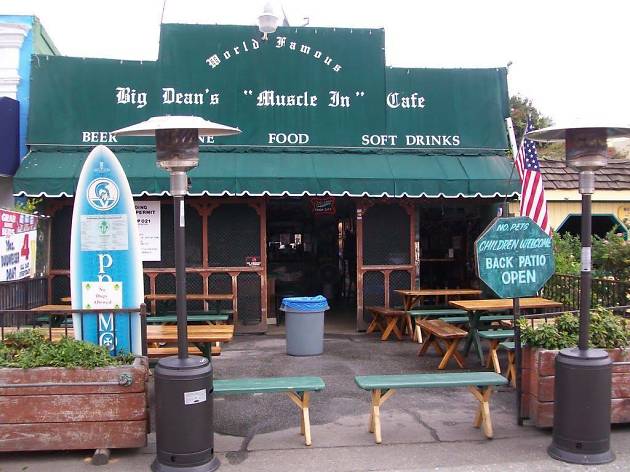 https://www.timeout.com/los-angeles/bars/big-deans-oceanfront-cafe
From its beginning in 1902, this restaurant was formerly known as Laring's Lunch Room.Then changed its name to Big Dean's Muscle In Café after several years. This then formed its current name. This place serves buffalo wings and chicken fingers to grilled hamburgers and hot dogs. They offer a huge selection of the best-tasting food in the area.
http://www.laweekly.com/best-of/2011/food-and-drink/best-and-fleshiest-happy-hour-2202775
This restaurant has been in business for years but unfortunately we cannot find the exact year it began. As stated in the restaurant's site, it has been in business for 100 years or more. This is a go-to place for a romantic dining in a mountain lodge with a scenic patio that offers upmarket New American fare and some wild games. https://shop.dorchestercollection.com/sunday-brunch-for-four-at-the-polo-lounge.html
This was formerly known as Le Jardin when it started in 1912, but with renamed to The Polo Lounge in 1941. This can be found inside the Beverly Hills Hotel. This restaurant is a place for formal and elegant dinner. This art deco eatery offers sophisticated Californian cuisine & a Sunday brunch.
https://www.universalstudioshollywood.com/things-to-do/dining/cletus-chicken-shack/
Most recently called Doc Brown's Chicken, the Cletus' Chicken Shack Universal Studios has been selling chicken to the public since 1915.  Aside from chicken, you will also find waffles & drinks in this place. The ambiance in the store is very rustic from inside out. This made this a good place to enjoy some comfort food.
https://www.luzdeldia.com/
Originally this place opened in 1915 as a market which changed locations a few times. On September 16, 1959, the La Luz del Día Restaurant finally started. This is a cafeteria-style restaurant serving Michoacan Mexican food. This makes this a very cozy place to dine in with your family.
The Golden Spur
https://www.tripadvisor.com.ph/Restaurant_Review-g32432-d516848-Reviews-Golden_Spur-Glendora_California.html
The Golden Spur is a restaurant in Glendora that started in 1918 wherein you can find one of the best steaks in town. But, they are primarily a seafood restaurant serving oysters, pasta & prime rib in a casual space with big booths. You will easily notice the big couches that made this place really elegant.
https://www.skyscanner.net/trip/san-francisco/restaurants/st-francis-fountain
This is the oldest Ice Cream Parlor and Diner. They had been serving the locals in Mission since 1918. Their meals features diner fare, milkshakes & a vintage candy counter. This makes it a great place for the whole family. They are renovating and adding somethings to the place from time to time to make it more inviting and up to date.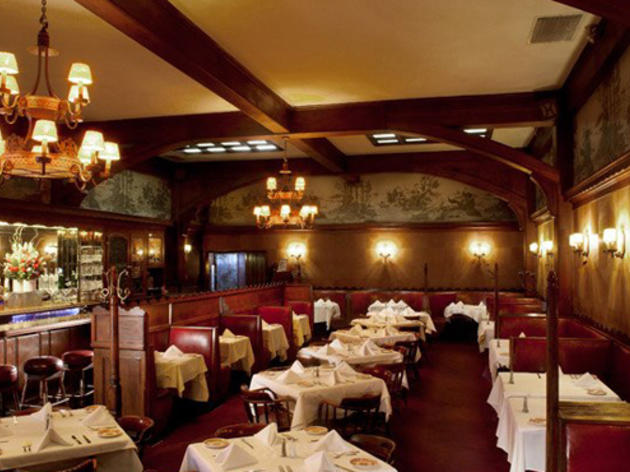 https://www.timeout.com/los-angeles/restaurants/musso-frank-grill
This steakhouse had been serving Hollywood since 1919. This restaurant became very popular in the place due to its outstanding service and culinary excellence. Here their waiters serves American fare & martinis to diners in red booths. This place is a staple for classic elegance.
https://www.umass.edu/giving/events/los-angeles-alumni-network-alumni-social-barneys-beanery
This place has been one of Los Angeles' most favorite gastropub since 1920. And with its success, you will now find several chains of this gastropub around the Greater Los Angeles. It's cool interior, pool tables, drinks and amazing seating. This is a great place to hang out and meet new friends.
Paleo Diner Healthy Kitchen
https://www.discoverlosangeles.com/blog/ultimate-tour-noho-arts-district
This restaurant had face several struggles yet it was still able to serve Los Angeles until now. Originally built in West Adams in 1920 or 1926. Located next on Chandler Boulevard from 1945-1998. Then was renamed to Phil's Diner on Lankershim Blvd. opened 2011 and closed 2011.Then to TJ's Sweetie Pie's NoHo from 2015-2017. And now Paleo Diner. Here, you will be able to eat deliciously healthy and inexpensive meals.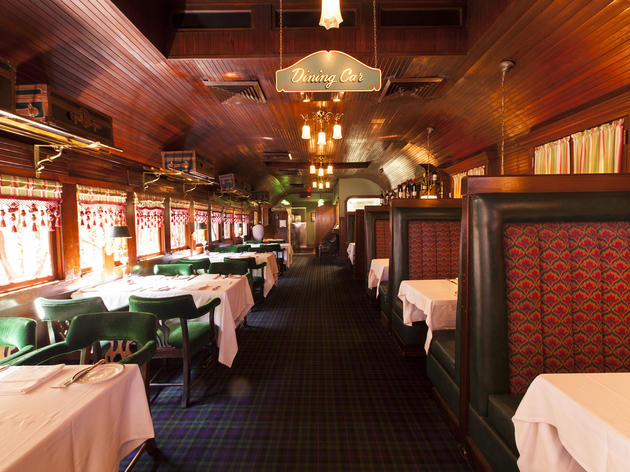 https://www.timeout.com/los-angeles/restaurants/pacific-dining-car
This romantic yet vintage restaurant can be found in two locations – Downtown Los Angeles and in Santa Monica. This diner started in 1921. The place is like the usual restaurant inside a vintage train. This gave it a very romantic vibe and you will feel that you are in a 1900s movie eating dinner with one of town's most popular personality.
http://www.inarc.com/projects/derby-restaurant-and-bar-happy-valley-racecourse/
The Derby is an urbane restaurant serving steak & seafood in rooms decorated with horse-racing memorabilia. Since 1922, it has been a favorite hangout place of horse owners, celebrities, and racetrack enthusiasts. You will be amazed with their service and offerings- complimentary valet parking, patio dining, full bar, excellent wine list, free WiFi, banquet menus, and group friendly dining rooms.
http://rockwell-la.com/about/gallery/
This place is really rich in history as it started as Horn's Bakery in 1922 to 1926). Then became Moulin-Rouge Catering Shop and Hollymont Bakery from 1924 to 1946. After that it became Sarno's Coffee Shop in 1946-67.  It then evolved to Sarno's Caffe dell'Opera in 1967-92 and Sarno's Bakery in 1946-2000. Then it again changed its name to Vermont Restaurant in 2000-09. And lastly to Rockwell Table & Stage. A sign on top of the building still says Sarno's Pizza Di Napoli. His is a great place to enjoy your favorite comfort food with live music.
Silver Dollar Pancake House
https://www.yelp.com/biz_photos/silver-dollar-pancake-house-corona-2?select=aFpUo2vM138EKCbeLwZmxQ
The restaurant was built in 1922 and it's been a Silver Dollar Pancake House since the 1950s. This is one of Corona's favorite place for breakfast. The interior of the place is simple and not something to intimidating. It will let you enjoy a relaxing and no-frills breakfast.
Visalia Tea Garden
https://www.yelp.com/biz_photos/visalia-tea-garden-visalia?select=Czxl_ClRvn0sNaCwjthjFQ
Well, with its name you can easily tell where it is located. This is a Chinese restaurant that started in 1922. They serve classic Chinese meals and if you are into noodles, this is the best place for you to sit and dine.
The restaurants in this list are still in business and is arranged starting from the oldest. So, if you have tried eating in one or more of this restaurants, we'll be happy to know your experience! Happy eating!