Pizza is almost everyone's favorite.
It is loaded with different ingredients that made each bite different from another. Some love it with simple pizza sauce and chewy cheese but some wants it loaded with toppings like peperoni, bell peppers, olives, herbs and more. But in whatever way you want it, it will definitely be whimsical.
In the United States, the most popular place to find pizza is in New York. But our most loved California won't miss out! There are several diner's that create better pizza than New York! The only thing you need to do is find them!
But, we don't want you to take the long and hard way just to find them so we took a step ahead and searched for them ourselves. And today is the greatest day to introduce the stores to you.
The list is not arrange on which one is the best because all of them offer something different yet truly tasty.
So now, sit back and be ready for a mouthwatering treat!
https://ocweekly.com/tjs-woodfire-pizza-in-san-clemente-joins-ocs-most-pizza-crazed-city-7113734/
If you want a classic Neapolitan, New York, Sicilian pizza then TJ's is the place to go. From the success of their food truck, they opened a cozy diner in Orange County. From that, they became OC's top pizza place.
https://www.tripadvisor.com.ph/Restaurant_Review-g32678-d954198-Reviews-Manhattan_Pizzeria-Manhattan_Beach_California.html
When in LA and you want a New York Style pizza, then search for Manhattan Pizzeria. This is just a small joint that is a little laid back but each slice of pizza offers a taste of goodness.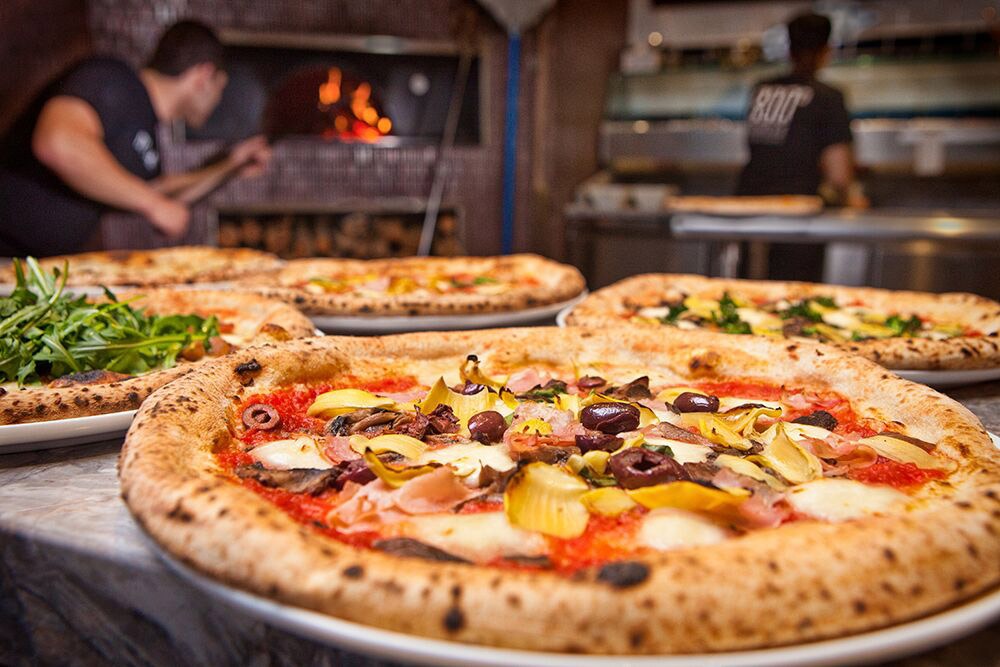 https://800degrees.com/
800 degrees is the go to place of the locals when it comes to pizza. This place make sure that they serve locally sourced and organic ingredients to give the best flavors in their pizza.
https://www.tripadvisor.com/LocationPhotoDirectLink-g60713-d367040-i92416805-Pizzetta_211-San_Francisco_California.html
If you are looking for something different every time you order, then Pizzetta 211 will be your favorite place to go. Their menu is very limited and changes to compliment the season. But they have 3 classics that is available all year round.
https://www.tripadvisor.com.ph/Restaurant_Review-g41563-d8311110-Reviews-Brick_Pizzeria_Napoletana-Fairhaven_Massachusetts.html
Brick is popular for their pork menu but they also create Neapolitan Pizza that is really amazing. A must try is their Care Pizza that is one of a kind and extremely meaty and flavorful.
https://la.eater.com/2018/8/7/17661194/vitos-pizza-downtown-opening-coming-new
For East Cost style pizza, the best recommended is Vito's. Their original La Cienega is so yummy that people goes back for it since the day they opened their doors. Vito's is starting to have branches around the state.
https://www.yelp.com/biz/arizmendi-bakery-and-pizzeria-emeryville
A place known for their yummy pastries is also popular for their daily vegetarian pizza slices. This is the perfect place for those who are always on the go and wanted a slice of pizza while on the road.
http://www.ocfoodies.com/profiles/blogs/pizzeria-sapori-is-one-of-the-best
Another diner that serves Neapolitan pizza at its best is Pizzeria Sapori. What more? They have authentic creation that you shouldn't miss! But if you want a classic, then their Marinara pizza is a must try.
https://www.yelp.com/biz/prime-pizza-los-angeles-4
In prime Pizza, they make sure that each ingredients are carefully picked not just to ensure its quality and safety but also to give an outstanding taste to the food that they offer. Go and visit them at Fairfax Ave. soon.
https://www.yelp.co.nz/biz/a-slice-of-new-york-san-jose?page_src=best_of_yelp&rh_count=8&rh_start=0&start=120
A Slice of New York located in Sunnyvale is the perfect place to get New York style pizza at its best. They also serve garlic knots and beer and their NY graffiti walls certainly gave it an impeccable NY vibe.
https://littlestarpizza.com/divisadero/
A real pizza star is Little Star Pizza. Well, it already have several branches in the United States so you can already tell how great their pizza are. This lively place is a perfect spot for casual pizza dinner with the whole family.
https://www.ocregister.com/2012/11/28/rances-chicago-pizza-hosting-grand-opening-event-2/
A place to enjoy Chicago style pizza is Rance's. The store offer the biggest and most popular Chicago pizza that have different flavors but all are tasty. You can also try their house special pizza.
https://slice.seriouseats.com/2013/04/review-los-angeles-village-pizzeria-resists-the-winds-of-change.html
A great bonding place for the young ones and the kids at heart is Village Pizzeria. The place is filled with old-school stuff that are quite interesting. What to get here is their New York style pizza. You won't regret ordering it.
https://www.tripadvisor.com.ph/LocationPhotoDirectLink-g60713-d370448-i173721338-A16-San_Francisco_California.html
Try A 16 along Bay Area and you will surely love it. This is a pioneer place for Neapolitan pizza around the place. You may choose the best wine to pair with your pizza as well.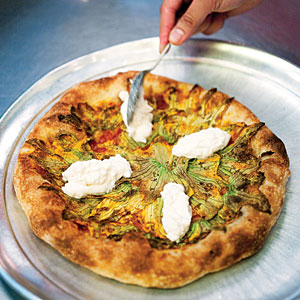 https://www.sunset.com/travel/insider-guides/pizzeria-mozza-los-angeles
Pineapple on pizza? Some might not like it but Pizzaria Mozza made it one of their best item. You should not miss it out. Their dough is extra ordinary as it is molded based on the texture and taste of the top pizza styles.
https://culinaryagents.com/entities/153825-Superfine-Pizza
This is truly a place for superfine and extremely good pizza. It's owner made sure that they will offer something far different from New York style pizza. What they did was mixed this with Neapolitan style pizza.
https://www.yelp.com/biz/abbots-pizza-company-venice
Abbot's Pizza Company is a place to find the simplest to the grandest pizza slices. They offer and use offbeat ingredients that you won't usually find in a pizza but will certainly be out of this world.
https://www.yelp.com/biz/golden-boy-pizza-san-francisco
Square cut pie is what made Golden Boy Pizza very popular. They made sure that each pizza has crispy edges, no sogginess, and that there will be toppings all over the pie. No dull and flavorless bite.
https://www.yelp.com/biz/stag-bar-kitchen-newport-beach
Stag Bar make sure that each slice of pizza is superb and made from the freshest ingredients they can find. Their white pizza with mushrooms, jalapenos and olives is the best in the state and you won't find it anywhere else.
https://www.whereislosangeles.com/En/CompDetail/Los-AngelesRestaurant/17204
Last on the list is a traditional favorite – Pizzanista! This shop is dark and loud that made it perfect for the young ones who are in for some punk rock. Their New Your style pizza will truly be bursting with flavor.