Christmas holiday only happen once a year that's why tourist destinations often offer something different in celebration for this Holiday.
And of course, we must admit that the happiest place on earth won't miss this occasion.
Yes, it is usual that they have parades but during this season, everything is extra special. There are more lights, more music and more color.
Also, Disneyland is a popular place to find extraordinary treats that is truly eye catching and mouthwatering. Most of the snack houses inside this theme park make sure that what they offer fits the season and will truly be Instagrammable.
Because there are too many amazing stores inside the park where you can get amazing treats, we have sum some of the must try this season.
There might be new items as days pass by but as of today, these are the treats and drinks that you should look for if you are planning on a trip to Disneyland any day this season.
Be prepared! This will surely make you hungry!
Holiday Strawberry Linzer Cookie at Market House
https://www.eastbaytimes.com/2018/11/07/heres-the-disneyland-resorts-holiday-food-menu-that-starts-friday-nov-9-3/
It is usual to find a mickey shaped cookie inside Disneyland but this Holiday Strawberry Linzer Cookie is offered for a limited time only. This cookie is as big as your palm but it's not all about its size. In the middle of this cookie is a delicious strawberry that matched the soft and chewy cookie drizzled with frosted icing.
Peppermint Churro near Redwood Creek Challenge Trail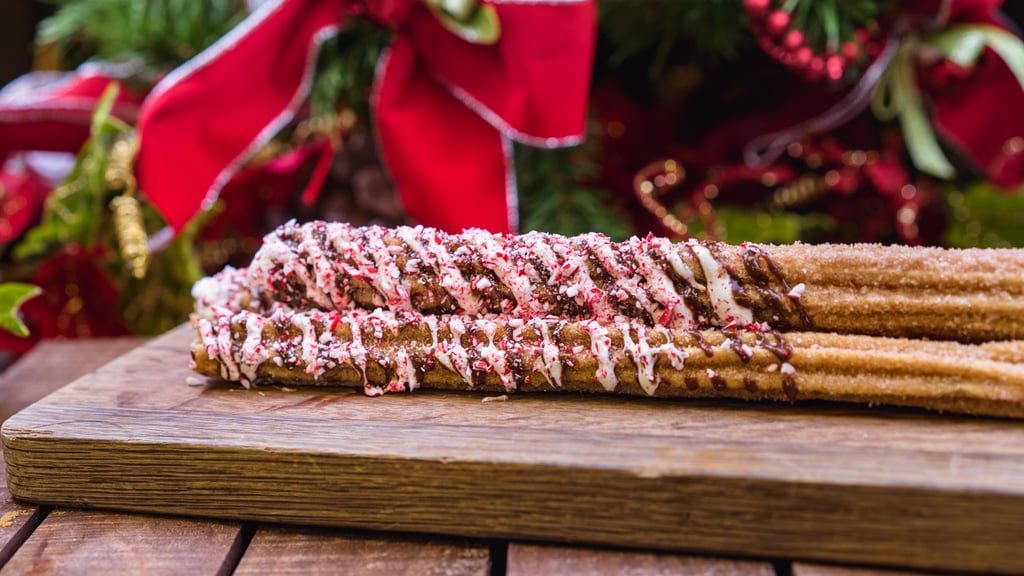 https://www.popsugar.com/food/photo-gallery/45466426/image/45466432/Peppermint-Churros-Candy-Cane-Pieces
Who's not into churro? We guess no one! Even we loved it so much! But a stand in Disneyland made sure that this season will give you something different. This Peppermint Churro is filled with amazing flavors yet did not sacrifice the texture and own flavor or the stick. It's covered with vanilla and chocolate icing and sprinkled with crushed candy canes.
Churro Bites from Hungry Bear Restaurant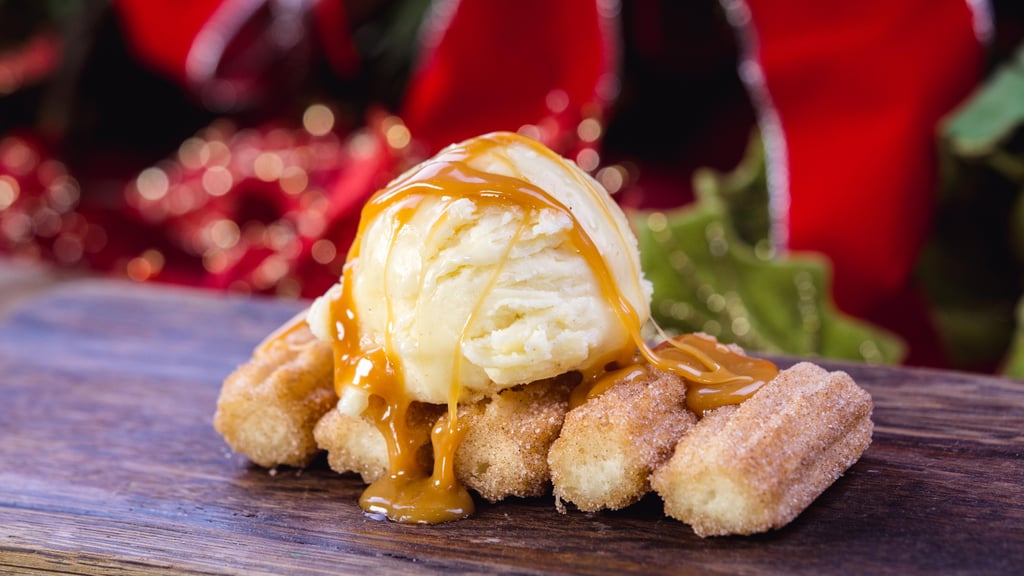 https://www.popsugar.com/food/photo-gallery/45466426/image/45466436/Churro-Bites-Eggnog-Gelato
We told you, churro is something that you won't want to miss! So here's another churro treat for you to enjoy. This time your churro will be served in a plate and will be your ultimate dessert. The small strips of churro is topped with yummy eggnog gelato and drizzled with caramel sauce. A real festive treat.
Santa Cone Hat Macaroon from Cozy Cone Motel
https://www.undercovertourist.com/blog/holiday-treats-disneyland/
There's no other place to find delicious cone shaped treats than Crazy Cone Motel. This year, they will be offering a combination of two classic favorites. This is the Santa Cone Hat Macaroon. Macaroon is one tasty pastry and this cone mixed it with a cookies and cream filling that is everyone's favorite. This will definitely be something scrumptious.
Luigi's Pesto Cone with Chicken, Tomatoes and Cheese
https://insta-stalker.com/profile/disneydentist/
If you prefer eating something a little heavy then we recommend that you look for a pasta treat. One of the must try is this Luigi's Pesto Cone. The usual cone bread is filled with creamy pesto alfredo pasta that is extremely tasty as is. To add more flavor, it has tomatoes, chicken and cheese. Get ready for some carbo-loading.
Minnie Wreath Donut from Schmoozies
https://wdwnt.com/2018/11/review-holiday-offerings-from-schmoozies-at-disney-california-adventure/
Donut is one of the most popular snack in theme parks because it is easy to it and can be a bit heavy. This holiday, Schmoozies offers a donut that will definitely make you feel full and will let you stop for a while to enjoy every bite. Minnie Wreath Donut is a huge donut that is decorated with icing, peppermint candy and Minnie's iconic ribbon.
Peppermint Crunch Shake
https://www.pikbee.me/tag/Shakes
Schmoozies made sure that their Minnie Wreath Donut will come with a perfect pair. The Peppermint Crunch Shake is what we are talking about! Aside from the chills it will give you, it will also explode in flavor. It has a peppermint ice cream and topped and peppermint whipped cream. This is then topped with cookie crumbles and crushed peppermint that made it more into the holiday!
Holiday Dinner Pizza from Boardwalk Pizza & Pasta
https://www.pinterest.ph/pin/588212401308993228/?lp=true
If you want to take a bit of rest from all the walking, then you may sit down for a while and enjoy a pizza in Boardwalk Pizza & Pasta. Try their Holiday Dinner Pizza for a unique treat. This is far from your ordinary pizza because it has mashed potatoes, gravy and cranberry sauce! It may sound weird but it taste magnificent.
Santa Hat Macaroon from Jolly Holiday Bakery Café
https://www.10news.com/lifestyle/exploring-san-diego/disney-gets-into-holiday-spirit-with-festive-food-drinks-at-disneyland-california-adventure-parks
Santa is a real holiday icon because here is another treat that is inspired from his iconic hat! Jolly Holiday Bakery Café made sure that they won't miss out this holiday so they made this bright red macaroon hat! This is filled with mint and chocolate ganache for an ultimate holiday taste!
Wreath Bundt Cake from French Market
http://www.disneyfoodblog.com/2018/11/24/review-holiday-desserts-at-french-market-restaurant-in-disneyland/
For a little French flavor, try and visit the French Market. This holiday this place offers a Wreath Bundt Cake that is really picture perfect. This cake is topped with green and red icing with chocolate pearls. But there's more! Inside of this cake is a crème brulee filling. Yummy!
Santa's Lumps of Coal Beignets from Café Orleans
http://www.disneyfoodblog.com/2018/11/02/full-list-of-the-seasons-treats-for-the-2018-holidays-at-disneyland-resort/
Café Orleans always create something different every holiday and this year they are offering Santa's Lumps of Coal Beignets! This pastry treat is as interesting as its name. It is tossed in a peppermint mocha sugar that gives is a minty and sweet flavor in balance. It is served with a scoop of peppermint ice cream that made everything perfect!
Sopapilla Cheesecake from Rancho del Zocalo Restaurante
https://disneyland.disney.go.com/dining/disneyland/rancho-del-zocalo-restaurante/menus/
A slice of cheesecake this holiday in our favorite theme park will be awesome! Rancho del Zocalo Restaurante that this will happen this holiday. This Sopapilla Cheesecake will definitely be your favorite. It is made from croissant dough that has a cheesecake center. It is them topped with whipped cream and some powdered sugar.
Frozen Abuelita Hot Chocolate
From all those yummy treat comes another delicious drink! This is the sweet and minty Frozen Abuelita Hot Chocolate. This shake is topped with whipped cream, chocolate sauce and crushed candy cane. But the straw used for this drink is also something to look out for!
Christmas Tree Pull Apart Sourdough from Mortimer's Market
https://www.mouseplanet.com/11938/The_Ten_Tastiest_Treats_this_Holiday_Season_at_the_Disneyland_Resort
A treat that the whole group will enjoy is the Christmas Tree Pull Apart Sourdough. The sourdough is amazing itself but pulling it out from the tree made the experience more exciting.
Vegan Pozole from Harbour Galley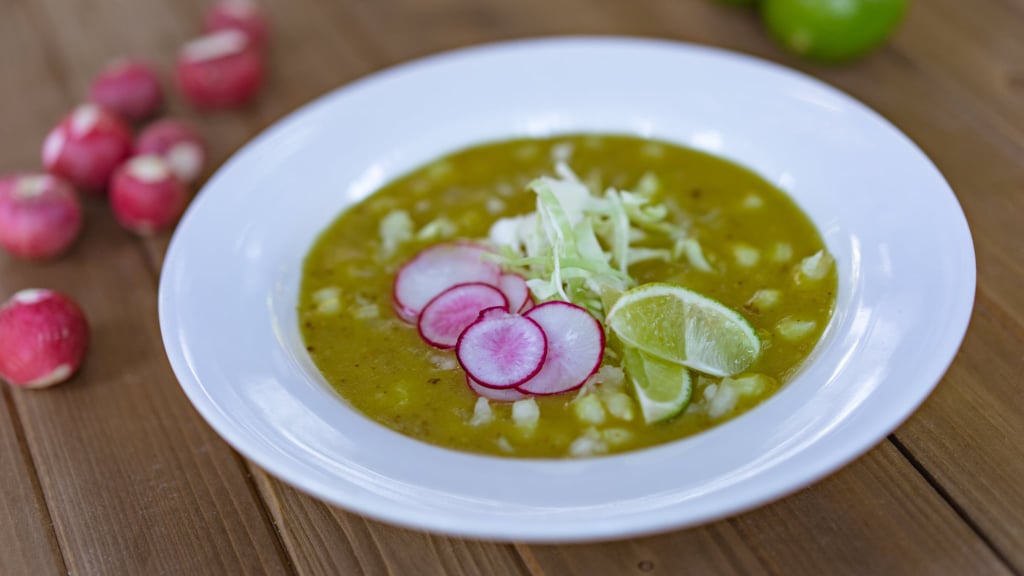 https://www.popsugar.com/fitness/Disneyland-Limited-Time-Vegan-Meals-2018-45442191
Last but definitely not the least on our list is a hot and tasty treat. Vegan Pozole is made not just for vegans but for those who wants to make their body feel warm during this cold season. This is made with lime, onion, radish and shredded cabbage.